September 17, 2020
We have announced a community wide garage sale weekend coming up on Oct. 2nd and 3rd.  Please note that it is the responsibility of each home owner to ensure proper compliance with local regulations and CDC guidelines while having your garage sale.  Permits are no longer required in Fort Worth.
June 17, 2020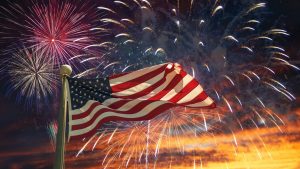 NOTICE: 2020 Independence Day Parade and Celebration is On!
Date/Time – Saturday, July 4th, 2020 @ 10am (Lineup will be at 9:30am)
Your LCPOA Board of Directors has decided that we WILL be having our most cherished annual event – our Independence Day Parade.  We, unfortunately, will not be able to have our picnic celebration at the end of the parade due to current local restrictions and the need for continued social distancing.
June 6, 2020
Your LCPOA Board of Directors is monitoring the Coronavirus (COVID-19) status closely to ensure all of our events are safe for our wonderful members and visitors.  Unfortunately due to CDC, State and Local guidelines and executive orders – the Events Committee has had to cancel many previous events to remain compliant. As of Thursday June 4th, the Board of Directors decided that we would be having the Annual LCPOA Independence Day Parade but will not be able to have the picnic at the end due to social distancing requirements.  We are hoping to be able to continue to ease restrictions throughout the end of the year as Local Authorities continue to allow for more changes.
Please be sure to continue to check here for more updates such as the parade rules, guidelines and route map along with further news on upcoming events.
Sincerely,
LCPOA Events Committee