We have received your application and are delighted that you have joined this year!
Your support, dues and donations allow our volunteers in maintaining our three front entrances, tennis/basketball courts, 15 acres of greenbelts, kid's playground, boat ramp, neighborhood events, additional patrol by FWPD, etc.  All of these unique areas help improve the beauty and quality of life here in Lake Country.
Please let us know if you would like an LCPOA car windshield sticker.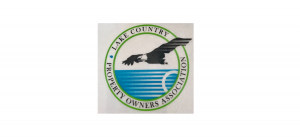 For your convenience, they will be available at Fullness in Christ Church @ 8895 Random Rd.  Office hours are Monday – Friday 9:00 a.m. – 12:00 p.m.  LCPOA Board Meetings are also held here the first Thursday of each month @ 7:00 p.m.  All are welcome.
We look forward in volunteering and seeing you throughout this year's neighborhood events…these are good ways to get to know your neighbors!
"It Takes a Good Neighbor to Make a Great Neighborhood"